Themed Restaurants! AWAODORI 
Awaodori Restaurant is one of the many famous 'Themed Restaurants' that can be experienced throughout Japan! Located in Tokyo's Shinjuku JR station area the Awaodori Restaurant  will help make your trip unforgettable.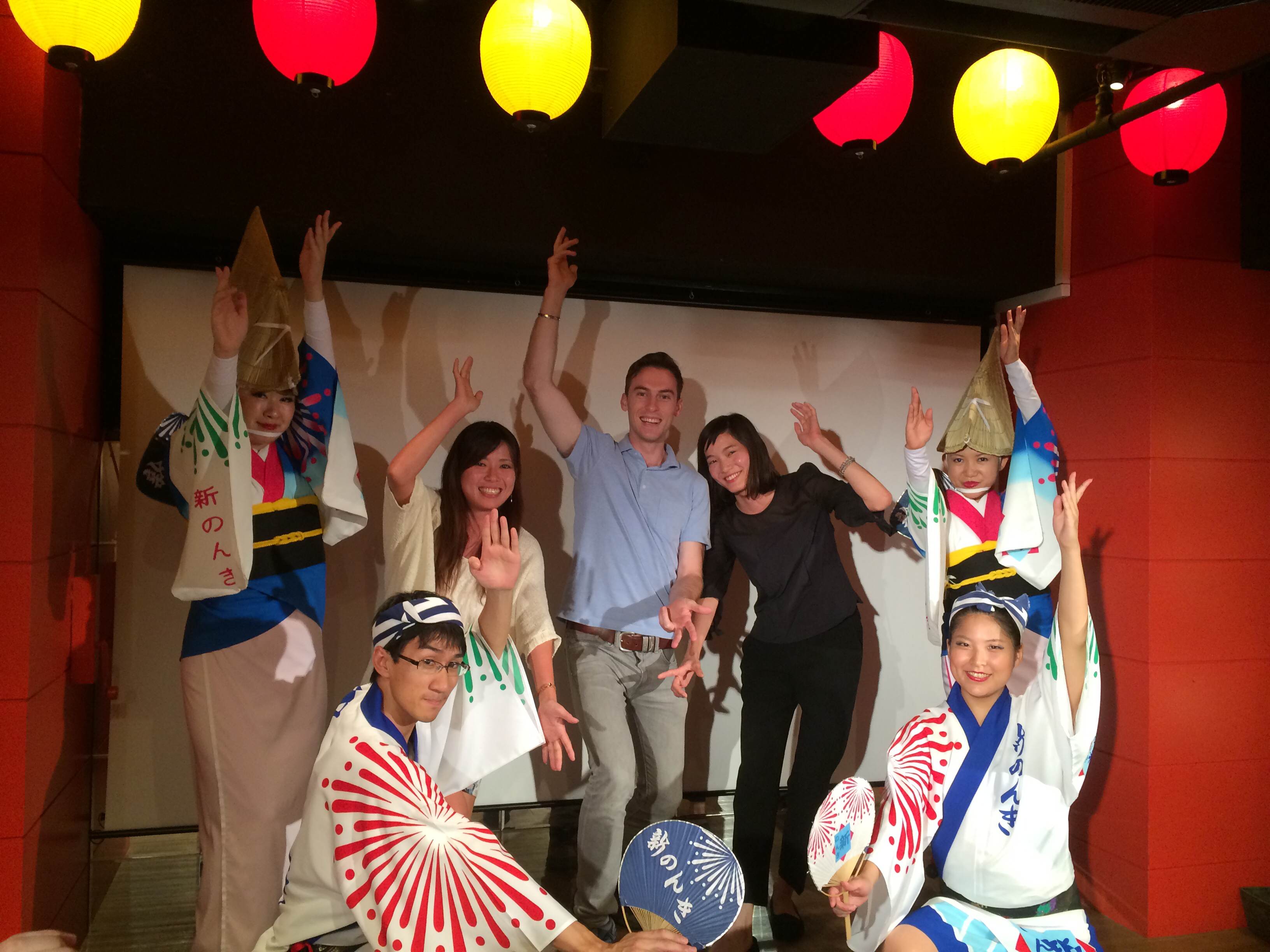 Awaodori is a type of traditional dance (Similar to Okinawan dance) that originates from Tokushima prefecture on
Shikoku, the smallest of Japan's four islands. It is Japan's largest dance festival that is celebrated during 'Obon', a type
of Japanese summer break period for the working class. The festival is  full of energy, bright costumes, large pointy
hats, fans and chanting that attracts over 1.3 million guests EVERY YEAR!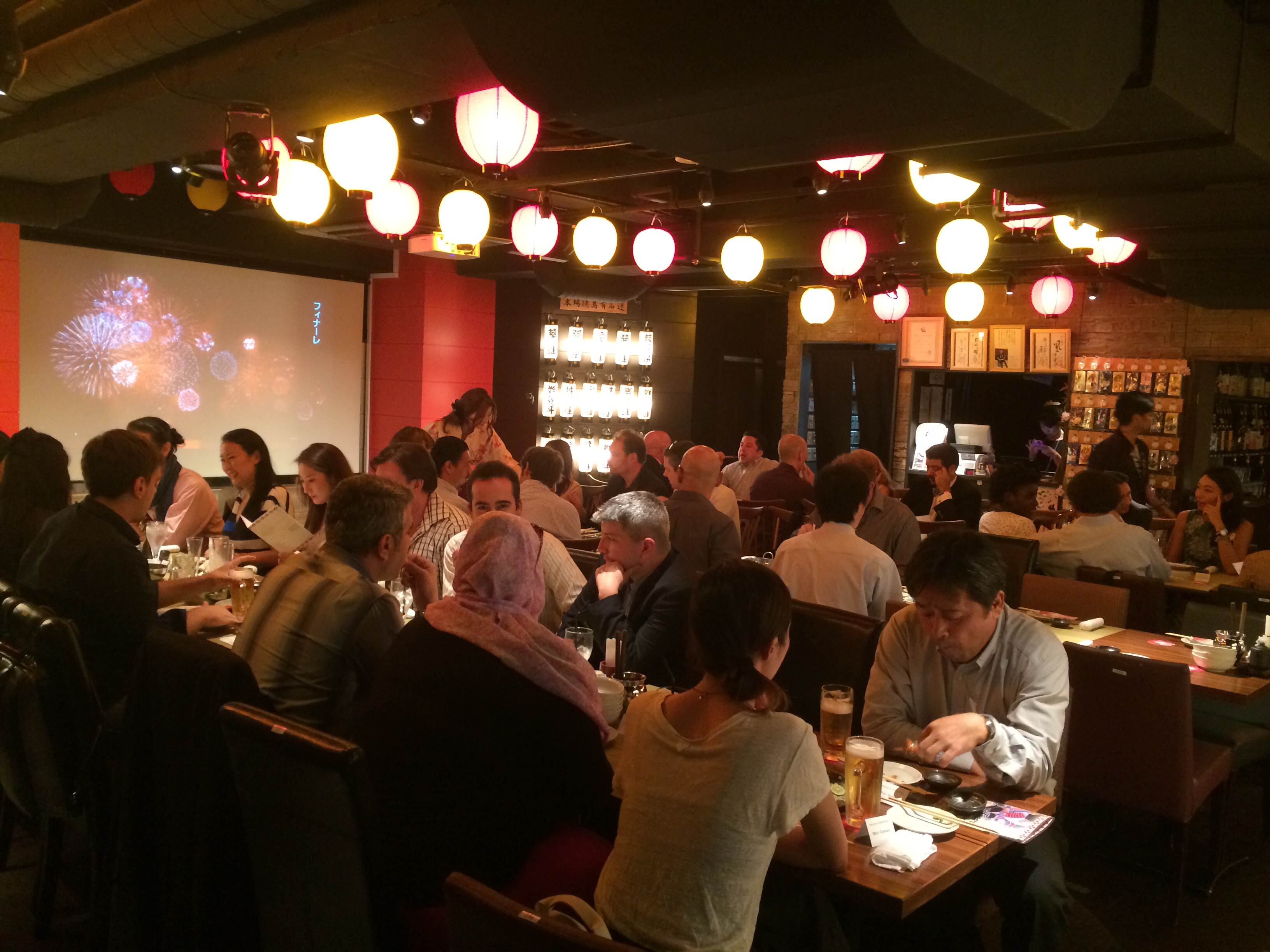 Enjoy the festive atmosphere and great decorations as well as a LIVE PERFORMANCE that makes you feel like you
are right in the middle of a real Awaodori festival! That's right, you get to enjoy a live dancing Awaodori performance
as you sit and enjoy your top quality food. You can even get up dance if the mood takes you.
The menu consists of a range of set dishes that cater to whatever your needs require, ranging from deep fried chicken,
salads, noodles dishes, sushi, sukiyaki, hot pot and delicious fresh sashimi.
Dishes start at around $20 USD and up, depending on what takes your fancy (Performance included. This also include starters,
mains and dessert.
So consider making your trip that little bit more authentic and special with a themed restaurant! There are also Okinawan style
and even ninja style restaurants available depending on what you want to experience.

Whatever you fancy, one thing is certain, a Themed Restaurant will make a lasting impression and an unforgettable
memory for your trip to Japan.
Regards your Virtual Guide
Tom