Mt. Fuji, the symbol of Japan!
Shrouded in Japanese folk lore and rich with history, Mt. Fuji is the majestic symbol of Japan! If you have heard about Japan then you have
most likely heard about Mt. Fuji, seen it in pictures, on TV or have been told about it from a friend who has visited the mountain themselves.
But I can tell you something, seeing with your own two eyes is something else!
Whether it's checking out the view from stage 5 in summer,  climbing to the 3,776 meter high summit or embarking on one of the
famous 'sunrise climbs', Mt. Fuji will take your breath away.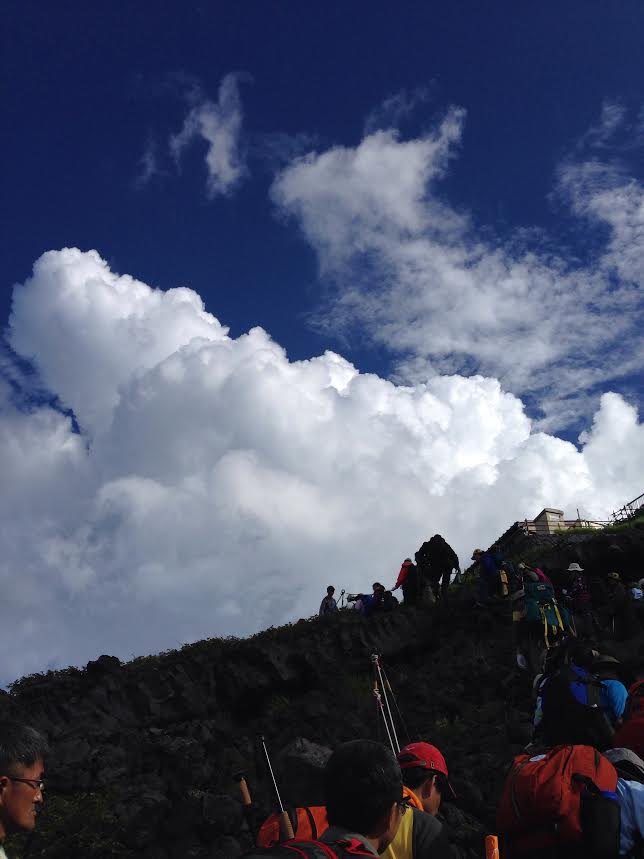 As you travel up the winding mountain road, ask your guide about the 'Melody' that greets you as you begin your assent to Mt. Fuji.
But you'll never guess where the melody comes from! I'll leave that as your little assignment when you visit.
Take a moment when you reach the station to take a deep breath of fresh air. From your perch atop of Japan, you can see as far as
Tokyo depending on the weather, as well as one or more of the Fuji 5 lakes!
As you relax with your view, you can watch the weary hikers complete their journey, or the fresh, bright eyed hikers getting ready to
embark on their own.

For those of you who are brave enough to dare the climb yourselves, here are a few tips form someone who's been there and done that. (Yours truly)
Wear dark colored clothing! When climbing, the dirt blown around by the wind as well as that kicked up by the treads of other hikers will leave you thoroughly covered in fine black dust.Consider buying a walking stick.
They can help you on some of the steeper slopes and loose rocky areas as well as make a cool souvenir to take home (see below picture).Bring water and snacks!
There are water and snacks available for purchase along the way, but be warned they are outrageously expensive. So it's best to buy your goodies BEFORE the climb. (You can also get cool little oxygen tanks for those who struggle a little with the altitude.
Hat and Sunscreen: though it may seem cool, it is only because of the altitude. I got wicked sunburn when I climbed Mt. Fuji, and no one likes to get sun burnt.
Get some decent shoes.  Shoes with a High ankle, deep treads.  Strong and sturdy. We don't want any slipping or rolling an ankle.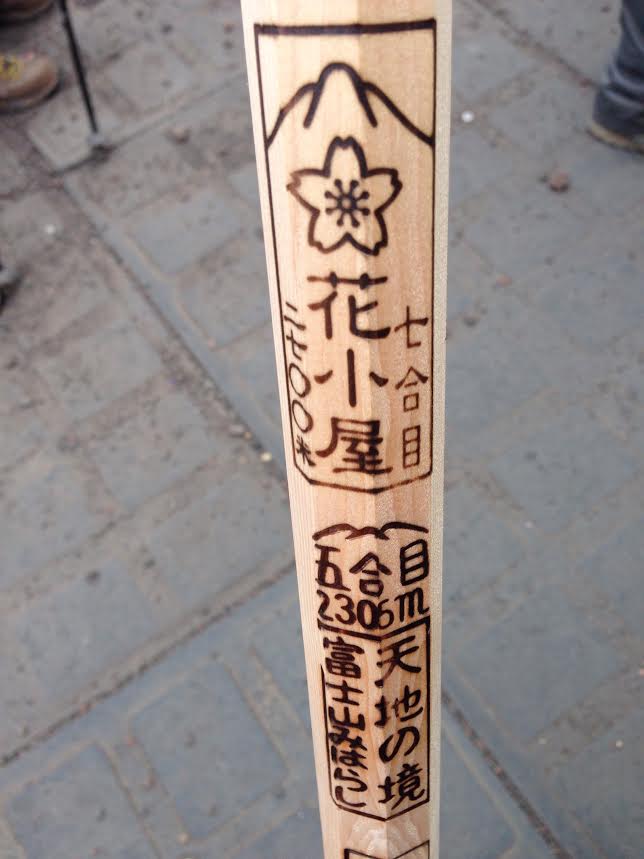 For those who are intending to do the sunrise hike, you will be staying the night at the second highest stage. As Mt. Fuji is the highest peak in
Japan, it is usually above or right in the middle of the weather, so it can get cold/windy/rainy. So be prepared.
So bring very warm clothes to change into at night and early the next morning. See in the picture below everyone is wearing beanies and jackets.
(Water proof is naturally best)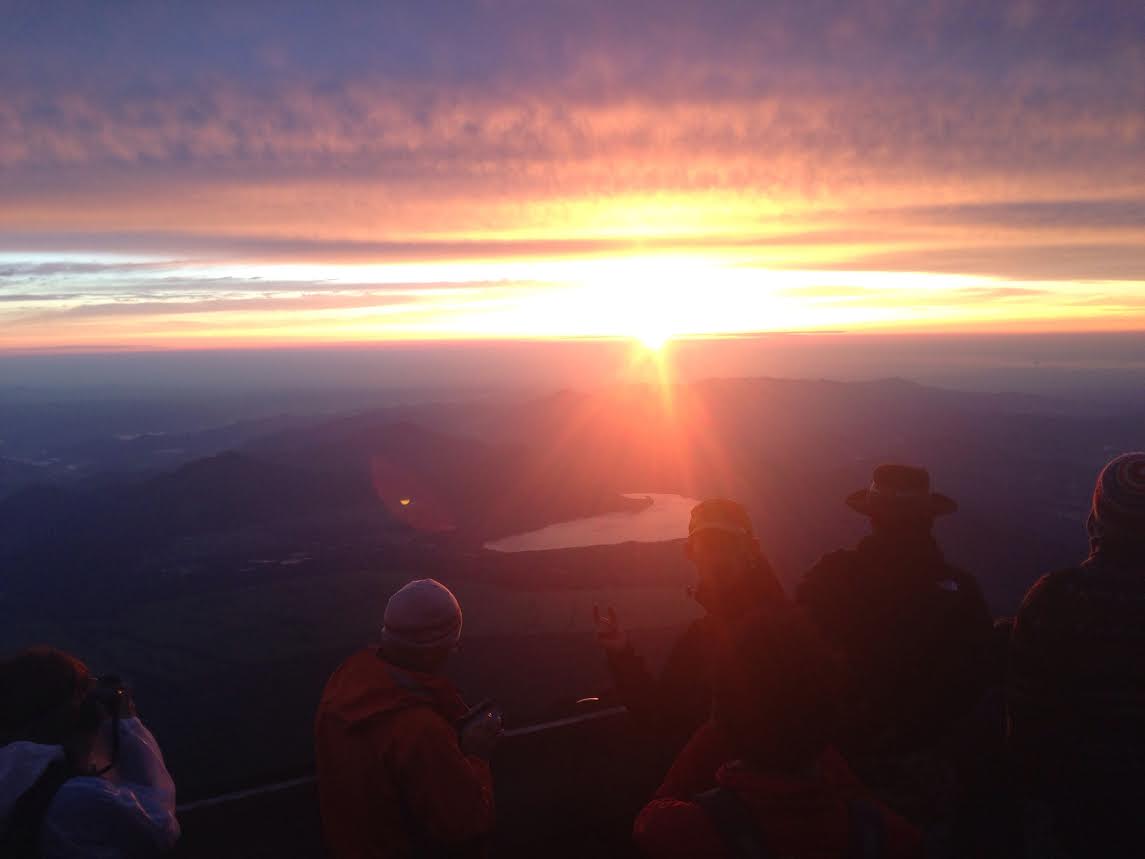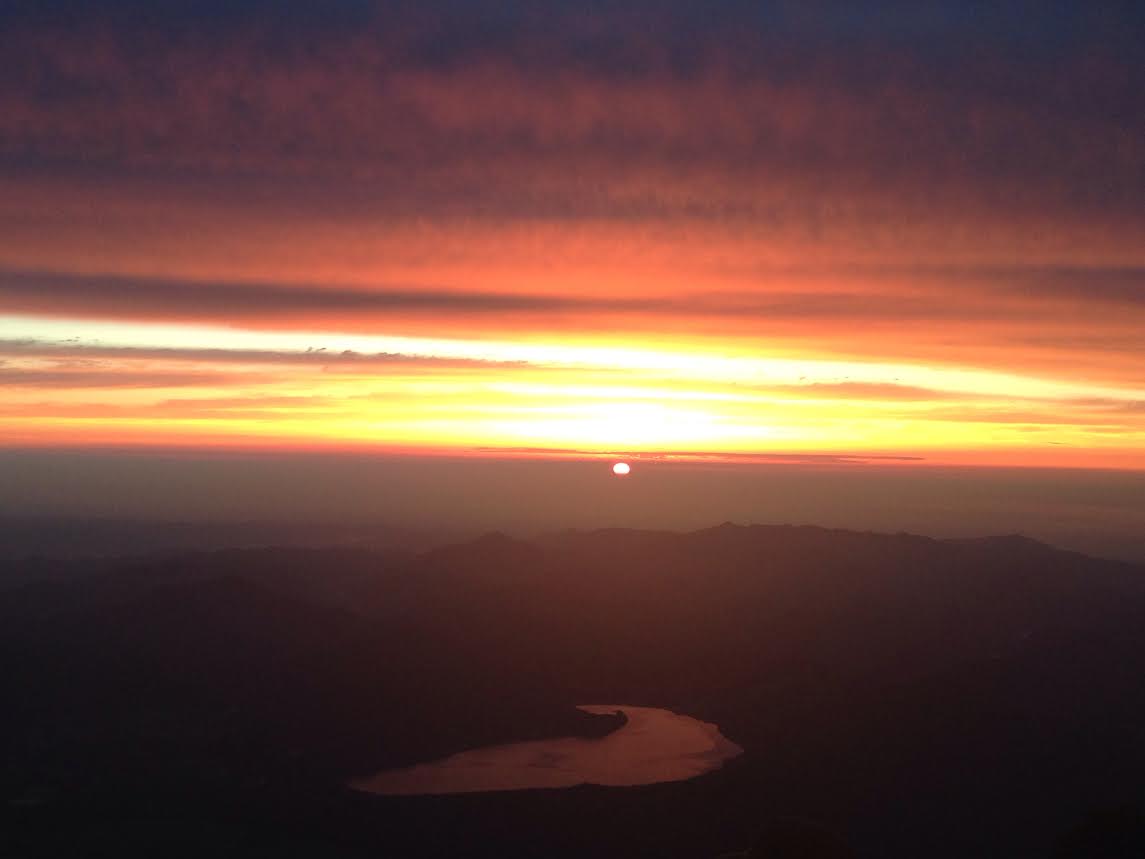 When it comes down to it, the climb is worth it. That one perfect moment as the sun peaks of the horizon and  you are one of the first people a brand new day in Japan.
There is an old Japanese proverb that states, 'If you don't climb Mt. Fuji whilst in Japan, you're a fool. If you do it more than one you're and even bigger fool!'
So join us on one of our Fuji adventures.
Special thanks Chen-san for some of the fantastic photos! He took most of these on his most recent tour.
Regards your Virtual Tour Guide
Tom