Asakusa
Welcome to Asakusa home of Tokyo's oldest temple and the 'Thunder Gate' Kaminarimon!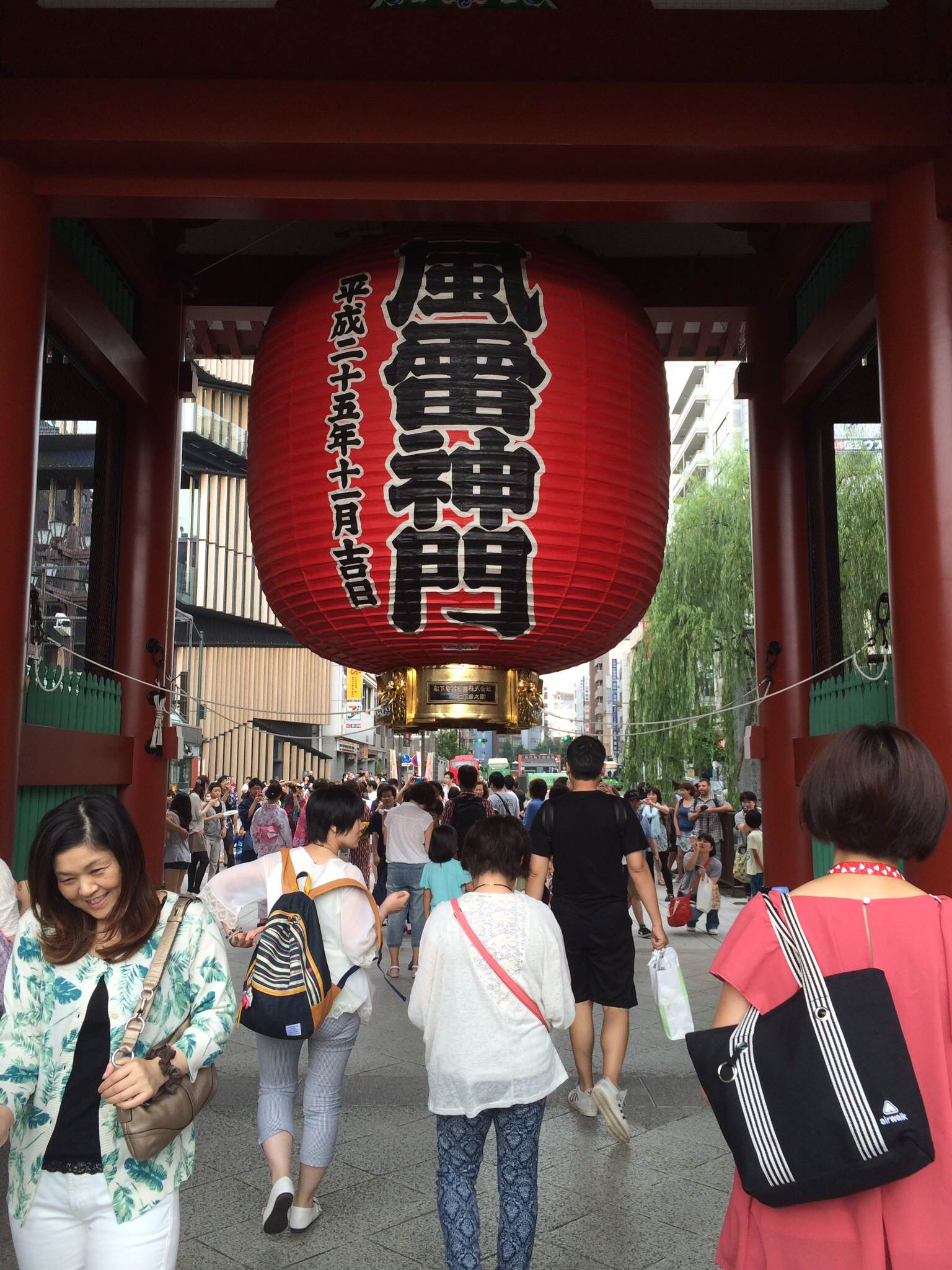 Being one of Tokyo's most recognizable locations, Asakusa has it all, shopping, history, food and if the season is right, Japanese cherry blossoms.
Starting with Kaminarimon, the 10m tall symbol of Tokyo itself, you walk through the hustle and bustle of Nakamise Streets' 200+ souvenir stores towards Sensoji Temple.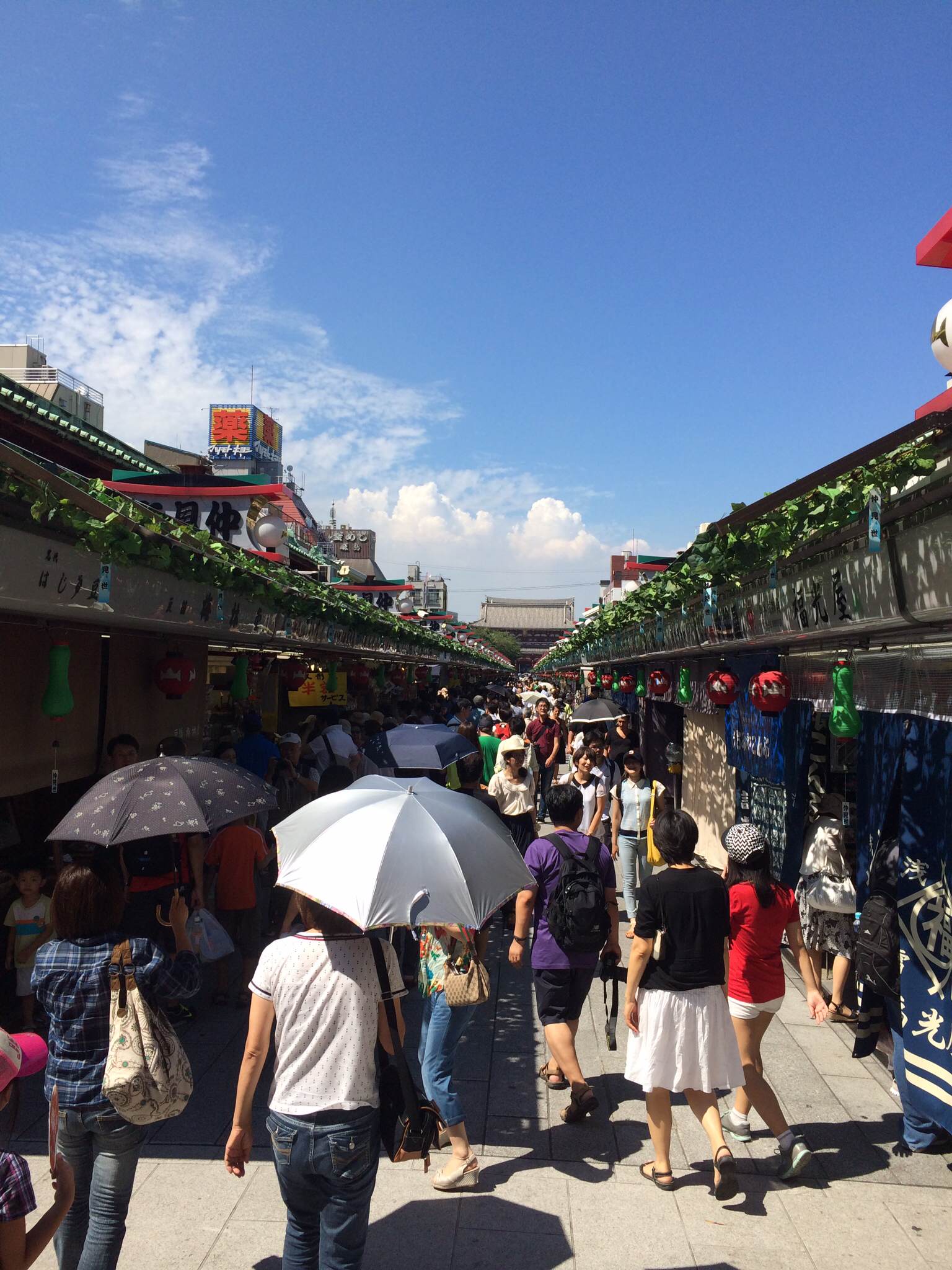 As you meander along Nakamise Street, make sure you keep an eye out for Japanese Maneki Neko (Beckoning Cats) that bring good business and good fortune!
Also keep and eye out for people dressed in Yukata, one of the traditional garbs of Japan. You never know, they might even be nice enough to take a picture with you!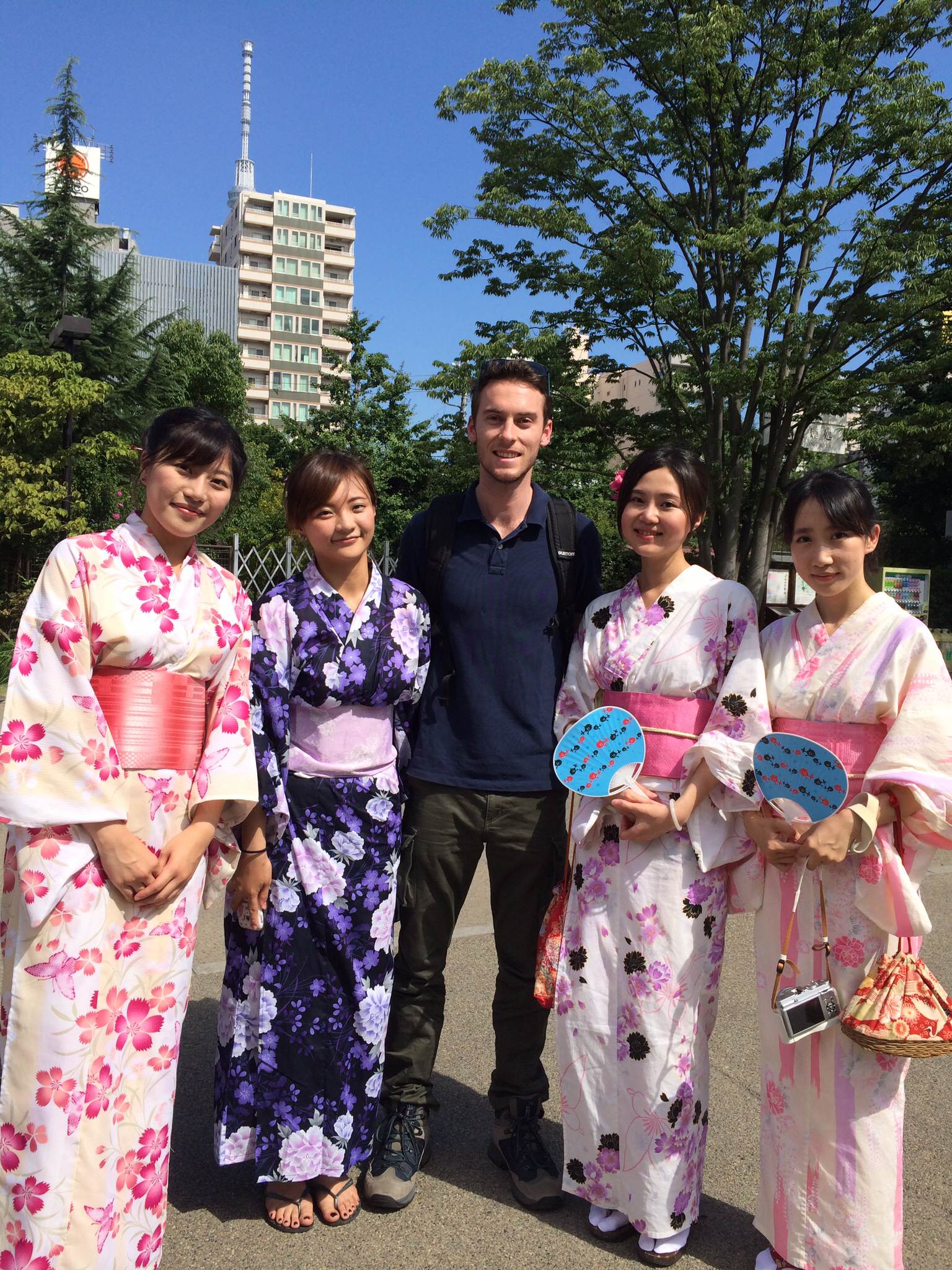 As you reach the end of Nakamise Street, you pass through the second gate to be greeted by the majesty of Sensoji, Tokyo's oldest temple. For a small fee of around 50 Japanese Yen you can purchase incense to burn in front of the temple entrance. When burning incense, light the sticks for a few seconds then extinguish them with your hands (Rather than you mouth) and make sure to fan some onto yourself as it is said to be purifying and healing! Then, after rinsing your hands in the clear waters of the purifying fountain, you can enter the temple itself to take pictures of make a prayer to the Kanon statue Bodhisattva, Goddess of Mercy. In Japan to make a prayer, you throw a coin in the donation box, bow twice, clap twice, say your prayer (inside your head) and then bow once more.
From certain vantage points, you can also see Japanese newest addition to it's already substantial Skyline, the Sky Tree Tower, the worlds largest Telecommunications tower. So bring your good camera and your new lens because you will have many opportunities to snap shots of both new and old Tokyo together.
So what are you waiting for?! Hop on a tour and come see the glory of ancient and modern Japan for yourself!
Best Regards your Virtual Tour Guide
Tom